PRESENT BUSINESS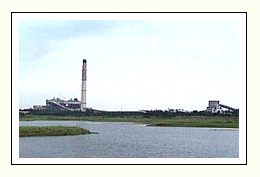 As its maiden venture, the company has set up two thermal power plants with a capacity of 210 MW each in the IB valley area of Jharsuguda District in the State of Odisha (Ib Thermal power Station) at a cost of Rs.11350 million. The locational advantage of the power plant lies in its close proximity to the coal mines as well as to the Hirakud reservoir. This gives the company the distinct advantage of low cost of Raw Material leading to low cost generation.
It has also undertaken the construction of seven Mini Hydel stations having a total capacity of 5075 kW as a technological demonstration.
The entire generation from Ib Thermal Power Station is committed to the state transmission utility GRIDCO on the basis of a long term Power Purchase Agreement. Payment is secured through an Escrow Account and revolving Letter of Credit.
| | | | |
| --- | --- | --- | --- |
| Shareholder | Percentage | No. of Shares | Amount (In Rs.) |
| Govt. of Odisha | 51 | 25,00,109 | 25,00,109,000 |
| AES India Pvt. Ltd. | 16.25 | 7,96,178 | 7,96,178,000 |
| AES OPGC Holding (incorporated in Mauritius) | 32.75 | 16,05,887 | 16,05,887,000 |
| Total | 100 | 49,02,174 | 49,02,174,000 |