"Environment and Development" are like the two sides of a coin. Neither the 'Environment' nor the 'Development' can be eco-sustainable without the existence of each other. However, it is realized that 'Development ' is to be achieved but not at the cost of Environment, by adopting a Systematic Environmental Management System .
With this philosophy, OPGC has prioritized Environmental Protection at par with operational activities. OPGC is committed to produce Safe, Clean & Reliable power for the Nation.
Driven by its commitment for producing clean power, OPGC has declared a well defined in February, 2003 for minimizing environmental impact arising out of operational activities associated with generation of Thermal Power and preserving the natural ecology.
To accomplish above Commitment, OPGC has set achievable Objectives & Targets for performance enhancement, which are being regularly monitored.
To achieve said Objectives & Targets OPGC has implemented & also planned for several modifications & augmentations in the existing system as a continual improvement to the system.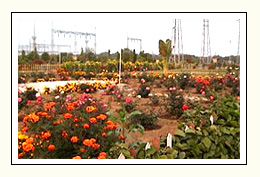 Pollution Control Systems incorporated in the design stage

During project implementation stage at ITPS, OPGC has integrated many environmental provisions into the plant design. In order to keep emission, effluents and ambient air quality well within acceptable limits, OPGC has provided the best available equipments, devices and systems such as high efficiency Electrostatic Precipitators (ESPs), Tall Stacks for control of stack emissions, Dust Extraction and Dust Suppression Systems for control of fugitive dust, Neutralisation Pits, Ash Ponds and Cooling Towers for control of the effluent quality as well as conservation of water. Provision of Septic Tanks & Soak Pits has been made initially for treatment of domestic effluent.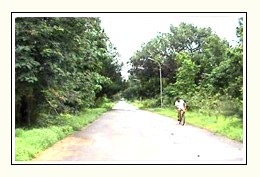 Continual Improvement
Major steps taken by OPGC after Commissioning of Plant to have continual improvements & to minimize environmental impact at ITPS.
Commissioning of 100% ash water recycling system at ITPS.

System modification for dry ash collection & disposal by L&T Cement & OCL. Manual collection system was provided in 1st phase.

Consultancy awarded for modification of existing wet disposal system to provide dry ash storage & collection facility by mechanical method.

One captive automatic ash brick plant was commissioned in Yr 2002 by introducing three technologies on ash brick/block in the locality.

100% utilization of ash brick has been ensured at ITPS & use of clay bricks has been restricted at ITPS.
Construction of a Sewerage Treatment Plant is in progress at ITPS.

Use of Plastic carry bags has been restricted at ITPS.

Authorization obtained from SPCB for handling Bio-Medical Waste & Hazardous Wastes & ensured effective Management Practices.

Strengthened environmental Monitoring by furnishing the Environmental Laboratory continually, installation of six permanent ambient air monitoring stations in & around ITPS & also conducting some tests in reputed Govt. & Private laboratories.

There is sufficient natural greenery inside Plant & colony premises. Around 2.5 lakhs of deciduous trees have been planted in & around the premise.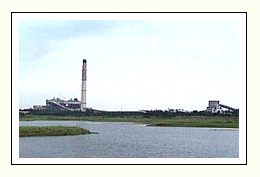 Environment Management System
OPGC is in the process of establishing Environmental Management System (EMS) as per ISO-14001 at ITPS.
OPGC has established an Environment Cell for overall coordination of Environmental Management of OPGC and to minimize environmental impact.
An Environmental Monitoring Cell with a well-equipped Environmental Laboratory is actively involved in regular monitoring of key environmental parameters as per a monitoring programme in compliance with SPCB norms.
Environmental awareness, training programme are conducted regularly to create an environmentally aware workforce at ITPS.
Besides training own employees, OPGC is also conducting environmental training & awareness programmes for other interested parties.


Environmental Status is reviewed by OPGC's Top Management regularly. As per feed back & review findings improvements are planned, programmed & implemented as & when required.
Rapid & Comprehensive EIA Studies are being conducted time to time to assess the environmental impact of OPGC's activities in the locality.
Environmental Audit is being conducted periodically & action plans are prepared & implemented to comply audit findings.
Environmental reports and performance are reviewed regularly by Corporate Office of AES.